Conference Venue
The conference venue is located in the capital city of Poland – Warszawa. This is Poland's largest city, which nurtures over 400 years of pride as a capital, and moreover as an economic, political, and cultural centre. Warszawa is a bustling metropolis and features an unforgettable history. One fourth of the city is covered by parkland. Above all, it is a city of culture, easily reachable in the centre of Europe. The conference venue is the University of Warsaw, located close to the City Old Town, and the city centre. A wide range of hotels nearby will provide accommodation to suit every pocket. Warszawa is located not far from UNESCO heritage sites as Zelazowa Wola – Chopin's birthplace; Kraków; and Wieliczka – an exciting salt mine. You can enjoy evening life in Warszawa Old Town, the restful atmosphere of the Royal Baths Park – Lazienki; and try a special hot chocolate at a traditional Wedel coffee shop.
We look forward to welcoming you in Warszawa!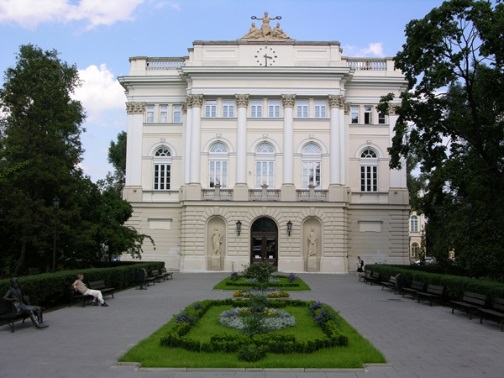 Conference venue address
University of Warsaw
Street: Krakowskie Przedmieście 26/28
Warszawa
Additional links
Search engine of Polish Railway
Search engine of public transport connections in Warszawa
Tips: for a conference venue, use the street address Krakowskie Przedmieście 26/28; this engine accepts some common places, like Warsaw Chopin Airport. For Central Railway Station in downtown use its Polish name PKP Warszawa Centralna.
Public transport tickets in Warszawa
To freely travel by public transport, we suggest buying a 3-day ticket. Note it should be validated in a bus/tram/subway gate on the first use. Unfortunately, there is no 7-day ticket in Warszawa. Unless you want to travel beyond city limits, it is enough to purchase tickets for zone 1 (pol. strefa 1).
Map